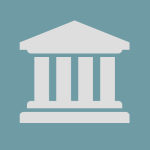 Massachusetts Attorney General Fines Servicer Millions over Servicing Practices
On January 30, 2018, the office of the Massachusetts Attorney General (the "AG") announced that the state reached a settlement with a national mortgage servicer (the "Company") that requires the Company to settle claims that it placed homeowners at risk of foreclosure due to "unfair and deceptive" loan servicing practices.
Although the exact amount was not specified, the Massachusetts AG Maura Healy announced that her office secured "millions of dollars" in principal reductions for the affected borrowers and $500,000 in restitution for certain foreclosed-upon borrowers.  Under the terms of the settlement, the Company will also provide loan modification review protections required by state law to hundreds of borrowers in the state.  In addition, the settlement requires the Company to update its loan servicing practices and be subject to compliance oversight from the AG.
According to the AG, the Company violated the 2012 "Massachusetts Act Preventing Unlawful and Unnecessary Foreclosure" (commonly known as "35B") that provides foreclosure protections to Massachusetts borrowers with certain subprime mortgages.
The AG accused the Company of offering "unfair and deceptive short-term, interest-only loan modifications" that did not take into account a borrower's ability to repay the modified loan.  According to the AG, after a year or two, the monthly payments on the loan modifications provided by the Company increased to an amount that was even higher than the borrower's original loan on which he or she defaulted.  The AG also alleged that the Company's loan modification process did not provide a fair opportunity for modification review because it failed to log, track, and process loss mitigation-related documents provided by borrowers as required by law.
According to the AG, at least 500 to 600 Massachusetts residents will be eligible for loan modification review under the terms of the settlement and more than 100 foreclosed-upon borrowers will be eligible for restitution.
The AG's announcement is available here: https://www.mass.gov/index.php/news/ag-healey-secures-millions-in-relief-for-massachusetts-residents-faced-with-unfair-foreclosure.