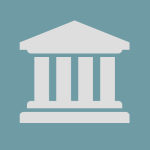 Maryland Revises Mortgage Lender Disclosure Requirements for Certain Transactions
Maryland Governor Larry Hogan recently signed into law a bill, Maryland Senate Bill 392 ("S.B. 392"), which revises the Maryland financing agreement and commitment disclosure requirements for transactions subject to the TILA-RESPA Integrated Disclosure Rule ("TRID").  The changes made by S.B. 392 went into effect on July 1, 2017.
As background, in Maryland, in connection with first lien loans secured by owner-occupied, one-to four-family residences, a lender generally must provide the borrower with an executed financing agreement within 10 business days after the date the loan application is completed.  The financing agreement must provide: (a) the term and principal amount of the loan; (b) an explanation of the type of mortgage loan being offered; (c) the rate of interest that will apply to the loan and, if the rate is subject to change or is a variable rate or is subject to final determination at a future date based on some objective standard, a specific statement of those facts; (d) the points, if any, to be paid by the borrower or the seller, or both; and (e) the term during which the financing agreement remains in effect.
If all of the provisions of the financing agreement are not subject to change, the financing agreement constitutes the final agreement between the parties as to the items covered therein.  If any information in the financing agreement is subject to change, the lender must provide the borrower with a commitment, executed by the lender, at least 72 hours before the time of settlement.  However, subsequent to the execution of the financing agreement, if the 72-hour requirement is shown by the lender to be infeasible, the borrower may waive in writing the 72-hour advance presentation requirement and accept the commitment at settlement.
With that said, pursuant to S.B. 392, for transactions subject to TRID, mortgage lenders can satisfy the above noted Maryland financing agreement and commitment requirements by providing borrowers a copy of the Loan Estimate and Closing Disclosure.  However, for transactions that are not subject to TRID (e.g., reverse mortgages and HELOCs), lenders must continue to comply with the Maryland-specific financing agreement and commitment requirements, to the extent applicable.
The full text of S.B. 392 can be found at: http://mgaleg.maryland.gov/2017RS/bills/sb/sb0392T.pdf.