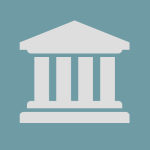 Maryland Promulgates Regulations Regarding New Notary Laws
The Maryland Secretary of State issued regulations in connection with the new laws that went into effect on October 1, 2020. Information regarding the new laws can be found here. The regulations, which took effect on October 5, 2020, can be found here on page 739.
Notaries public who intend to perform remote notarizations must provide notice to the Maryland Secretary of State of such intent and identify the technology to be used to conduct remote notarizations. The vendors providing such technology must be incorporated in the United States. In addition, any encryption or decryption services provided by the vendor must occur in the U.S.