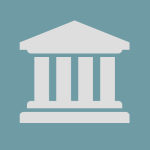 Maryland Issues Emergency Remote Work Regulations
The Maryland Office of the Commissioner of Financial Regulation (OCFR) recently promulgated a new emergency regulation permitting employees of certain regulated entities to work remotely, provided certain restrictions are met concerning the work location, the licensee's security program and employee supervision. The regulation became effective January 5, 2021, for a six month period, ending May 3, 2021. OCFR is proposing to extend the regulation on a final basis, seeking comments through March 1, 2021.
The regulation applies to licensees regulated by OCFR including collection agencies, lenders under the Maryland Consumer Loan Law, sales finance companies, and installment loan licensees, extending the remote work flexibility currently available to Mortgage Loan Originators and licensees under the Maryland Mortgage Lender Law who take loan applications or offer or negotiate the terms of a loan.
The Commissioner states the regulation aims to balance "appropriate consumer protections with a recognition of today's workforce needs and the progression towards more consistent remote work and work location flexibility."