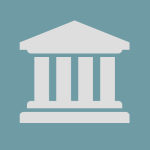 Maryland Amends Mortgage Loan Originator Licensing, Advertising, and Solicitation Regulations
The Maryland Commissioner of Financial Regulation adopted amended Mortgage Loan Originator ("MLO") regulations, effective July 31, 2017, permitting MLOs to originate loans under an expired license in certain limited cases, and to conduct mortgage lending at certain limited locations other than the licensed address of the MLO's employer.  The amendment also incorporates new regulations that prohibit misleading advertising and solicitations, and which require the disclosure of specific identifying information in connection with any advertisement or solicitation.
Although Maryland law generally prohibits an MLO from taking a loan application or negotiating terms without a license, the amendment provides that an MLO operating under an expired license due to a failure to timely renew may offer or negotiate the terms of a mortgage loan if: (i) the application was taken or received before the deadline for renewal; and (ii) the licensee's employer does not employ any other MLO licensed by the Commissioner.  This amendment is intended to apply in situations where a consumer's mortgage loan status might be jeopardized due to a change in an MLO's licensure status.
The amendment also provides that, notwithstanding the preexisting prohibition on mortgage lending at locations other than the location of a licensed employer, MLOs may take a loan application or negotiate mortgage loan terms at a different location, if neither the MLO nor the employer: (i) owns or leases the location for purposes of conducting business; (ii) advertises that the location is used for taking loan applications or negotiating terms of mortgage loans; (iii) maintains work space or telephone or internet service at the location for purposes of conducting mortgage lending business; (iv) receives mail relating to mortgage lending business at the location; or (v) stores books or records relating to the mortgage lending business at the location.
Through new regulations, the amendment prohibits the publication of any advertisement that contains false, misleading, or deceptive statements regarding the making, brokering, or servicing of mortgage loans, or that misrepresents terms, availability, rates, or charges incident to a mortgage loan.  Additionally, the amendment sets forth specific advertising requirements, including that the MLO may advertise only under a name by which the MLO is commonly known and which is shown on the MLO's Nationwide Mortgage Licensing System and Registry ("NMLSR") record.  In any advertisement, the MLO must disclose the name or approved trade name of the MLO's employer, as well as the MLO's NMLSR Unique Identifier.  With respect to advertising on social media, the MLO need not make the foregoing disclosures on each post so long as the information is disclosed prominently on the MLO's home page within that social media platform.
The amendment separately takes steps to conform certain defined terms to parallel certain federal laws and regulations, to clarify continuing education requirements parallel to the federal requirements, and to clarify the application approval or denial process for obtaining an MLO license.