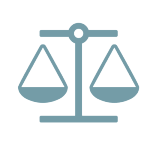 Lender and Appraiser Sued over Alleged Racial Discrimination in Home Valuation
A Complaint, recently filed in the U.S. District Court for the District of Maryland, alleges that a national mortgage lender and a Maryland-based appraiser engaged in racial discrimination in the appraisal of a Baltimore couple's home, violating the Fair Housing Act, 42 U.S.C. § 3601 et seq., the Equal Credit Opportunity Act (ECOA), 15 U.S.C. § 1691 et seq., the Civil Rights Act of 1866, 42 U.S.C. §§ 1981, 1982, and Maryland Fair Housing Laws.
According to the Complaint, Plaintiffs – two Black professors living in one of Baltimore's Historic neighborhoods – sought to refinance their existing mortgage to take advantage of low interest rates. Plaintiffs applied for the refinance with the national lender and were informed they met the company's creditworthiness standards for refinancing, but that approval was contingent on confirming the homes $550,000 estimated value. However, a local appraisal company hired by the lender valued Plaintiffs' home at $472,000, resulting in the lender denying their application for refinance.
Plaintiffs allege that the appraisal was racially discriminatory. Specifically, Plaintiffs allege that the appraiser limited the geographic area of potential comparables to only 16% of the total land area. Further, Plaintiffs allege that the appraiser selected invalid comparables, including homes described as "need[ing] some TLC" as compared to Plaintiffs' home that they allege had been recently renovated. Lastly, the appraiser deducted $5,000 for "quality of construction," despite rating the comparable homes as having the same quality of construction. Plaintiffs claim that the lender relied on this discriminatory appraisal in its denial of Plaintiffs' application, and failed to inform Plaintiffs that they had sixty days to formally appeal their appraisal.
In addition, Plaintiffs allege that they received a $622,200 assessment of the home received from the Maryland Department of Assessments and Taxation. After receiving the assessment, Plaintiffs allege that they applied for a loan with a new lender. In connection with the new loan, Plaintiffs received a second appraisal. To prepare for the second appraisal, Plaintiffs allege that they removed markers of their Black identities from the home, and enlisted the help of a White colleague to stand in for them during the walk through of the home. Shortly after the second appraisal, Plaintiffs received a home appraisal of $750,000, a $278,000 increase from the first appraisal.
Plaintiffs have asked the Court to enjoin Defendants from engaging in the conduct as described, as well as for compensatory and punitive damages, attorneys' fees, and any other relief the Court deems proper.