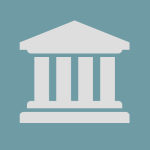 Legislative Changes Affecting Appraisal Management Companies
Louisiana, Illinois, and Minnesota legislatures have made recent legislative changes that affect appraisal management companies (AMCs) and real estate fee appraisers. Specifically, Louisiana and Minnesota have both passed bills affecting their AMC regulatory schemes that went into effect on August 1, 2016. Illinois H.B. 3333 was sent to the governor on June 27, 2016; no further action has been taken at this point. Under Illinois law, the Governor has 60 days to act upon legislation, upon the absence of which the legislation becomes enacted.
Fee Appraiser Compensation
The Louisiana House Bill 804, enacted as 2016 La. Acts 259, amends the customary and reasonable fee requirement to make clear that Louisiana's compensation scheme for fee appraisers incorporates the federal standard under the Truth in Lending Act ("TILA," 15 U.S.C. §§ 1601 et seq.).  Specifically, the new bill provides that AMCs must compensate fee appraisers in accordance with the requirements under federal law and the accompanying federal regulations. Previously, Louisiana law provided that AMCs shall compensate fee appraisers consistent with the presumptions of compliance under federal law. Based upon this language, the Louisiana appraisal regulator promulgated regulations that AMCs had to follow the six factors (as specified in federal law and adopted by Louisiana) or follow a fee survey commissioned by the Louisiana regulator. Now, AMCs also will be able to follow the more general "facts and circumstances" test as provided under federal law if they choose to do so.
The Minnesota Bill (2016 Minn. SF 2665) draws upon a blank slate as Minnesota previously lacked a fee appraiser compensation specification in its statute. The Minnesota bill adopts much of the customary and reasonable language from TILA, without actually mentioning or citing federal law. Specifically, AMCs must pay fee appraisers customary and reasonable fees based on the six factors that are found in federal law. AMCs may rely on objective third-party information, including government agency fee schedules or academic studies. Additionally, AMCs must inform their clients of the appraiser's fee and the fee charged by the AMC.
Additionally, Minnesota is implementing a requirement for AMCs to pay fee appraisers in a timely matter. Fee appraisers must be paid within 30 days of submitting an appraisal, unless the parties agree in writing to a different payment schedule.
Fee Appraiser Training
Under prior Louisiana law, an appraiser trainee was responsible for maintaining a separate log for each supervising licensed appraiser that included several data points for each appraisal. Under the new bill, the supervisory appraiser and the trainee will jointly maintain the "appraisal experience log."  The bill also makes slight modifications to the required data points.
AMC Specific Changes
Information Collection
The new legislation in Louisiana instruct the Louisiana Real Estate Appraisers Board to collect any information that the Appraisal Subcommittee of the Federal Financial Institutions Examination Council requires AMCs to submit, as well as administrative fees. These reports will include, at a minimum, information on whether an AMC is owned by a person who has had an appraiser license or certification refused, denied, cancelled, surrendered in lieu of revocation, or revoked in any state.
AMC Recovery Fund
The only proposed change in Illinois is the creation of an AMC Recovery Fund ("Recovery Fund"), which replaces the need for AMCs to maintain surety bond coverage. Instead, AMCs will pay an additional fee of up to $500 on every license application and renewal that will be deposited into the Recovery Fund. The fee will be suspended if the Recovery Fund reaches or exceeds $500,000.
The purpose of the Recovery Fund is to compensate fee appraisers for pecuniary losses if an AMC fails to pay an appraiser for an appraisal in Illinois as a result of bankruptcy. The Recovery Fund will also be used to award The Illinois Department of Financial and Professional Regulation expenses, fines, or fees that are owed by a bankrupt AMC.
Definition of AMC and Appraiser Panel
The bill in Minnesota amends the statutory definition of AMC.  Currently, one criteria for an AMC in Minnesota is that the AMC administers a network of appraisers that can be either employees or independent contractors. The recent change limits this definition to an entity that administers a network of 16 or more Minnesota licensed or certified appraisers, or 25 or more appraisers in two or more states, within a 12-month period, who are independent contractors.