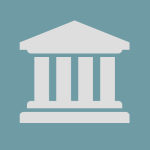 Kentucky Converts to Electronic Surety Bonds
On May 15, 2021, the Kentucky Department of Financial Institutions (Department) converted to electronic surety bonds through the Nationwide Mortgage Licensing System. The change applies to certain licensees, including mortgage brokers and mortgage company licensees, who currently have surety bond coverage and have provided the Department with original paper documents. Current license holders with surety bond coverage will have until December 31, 2021, to become compliant. Electronic surety bonds will be required for license renewals.
This change does not apply to licensees who have provided alternate security devices, such as irrevocable letters of credit, certificates of deposits, and escrow agreements, and these alternatives are still permitted.