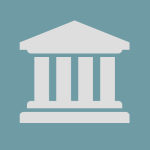 Kansas Amends Provisions Regarding Mortgage Business Act
Kansas has amended a number of provisions regarding its Mortgage Business Act ("MBA"), including requirements pertaining to licensing, exemptions, license display, solicitations, commissioner powers, bond requirements, and record retention. These provisions are effective July 1, 2016.
The amendments remove from the list of those exempt from MBA licensing requirements any person licensed as a supervised lender pursuant to K.S.A. 16a-2-301, and add as exempt from licensing not-for-profit entities that provide mortgage loans in conjunction with a mission of building or rehabilitating affordable homes to low-income consumers. The amendments also provide that nothing under the MBA requires a licensee to obtain any other license for the sole purpose of conducting non-depository mortgage business.
The amendments also change how a license must be displayed. Prior to these amendments, licenses of any principal place of business and any branch office were required to be prominently displayed in a way that reasonably assured recognition by customers and the public who entered the business. Licensees must now make available the evidence of licensure of each licensed location in a way that reasonably assures recognition by consumers and the public.
The amendments also eliminate the requirement to include the words "Kansas licensed mortgage company" in solicitations or published advertisements directed to Kansas residents, and provide the option to use a NMLS unique identifier instead of a name and license number in the solicitation or advertisement. In addition, the amendments increase from 25 to 36 months the time period a licensee must maintain a record of a solicitation or advertisement.
The amendments also provide the Commissioner with additional powers including the ability to receive and act on complaints, take action designed to obtain voluntary compliance with the MBA, commence proceedings on the Commissioner's own initiative, provide guidance to persons in relation to their rights and duties under the MBA, enter into informal agreements with any mortgage company for a plan of action to address violations of law, and to issue, amend, and revoke written administrative guidance documents in accordance with applicable law.
The amendments relating to bonds are non-substantive, other than that the amendments now provide applicants with the option of evidencing net worth by submission of a consolidated financial statement instead of a balance sheet.
Lastly, the MBA still requires each licensee to maintain, for inspection, loan-related information including the name, address and telephone information of each loan applicant, the type of loan applied for and date of application, the disposition of each loan application, including the date of funding, denial, withdrawal and name of lender if applicable, and the name of the loan originator and any compensation or other fees received by the loan originator. However, the amendments no longer require this information to be maintained at a licensee's principal place of business.
A copy of the amended provisions is available here: http://www.kslegislature.org/li/b2015_16/measures/documents/sb369_00_0000.pdf.