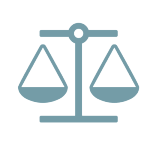 Judge Decertifies Conditional FLSA Certification of Branch Managers
A federal judge in the U.S. District Court for the Southern District of California recently dissolved a conditionally certified collective action of in-store branch managers, in a suit against their bank employer, because the branch managers' testimony and declarations varied too greatly for them to be similarly situated.
The branch managers originally filed suit in July 2015, asserting claims under the Fair Labor Standards Act (FLSA) and state law, alleging that their bank-employer denied them overtime pay by misclassifying them as exempt from the FLSA's overtime requirements.  The plaintiffs alleged that because they performed mostly nonexempt work, their exempt status was improper.  The plaintiffs further alleged that they performed identical and routine job duties in accordance with the employer's uniform policy that required them to perform nonexempt work.
The court had conditionally certified the collective in September 2016, allowing the plaintiffs to give notice to other potential class members.  In March 2017, the court denied the plaintiffs' motion for class certification of their non-FLSA claims, and in July 2017, the defendant filed a motion for decertification of the collective action under the FLSA.
To determine whether the plaintiffs were similarly situated, the judge considered three factors: (1) the disparate factual and employment settings of the individual plaintiffs, (2) the various defenses available to defendants, and (3) fairness and procedural considerations.  The defendant argued that there was no evidence of a uniform policy that caused the plaintiffs' alleged injuries, that the plaintiffs worked under disparate factual and employment settings, that the defendant's individualized defenses could not be resolved collectively, and that collective treatment was neither fair nor efficient given the facts in evidence.  In response, the plaintiffs conceded that the defendant's purported "uniform policy" may not have affected every in-store branch manager, and agreed to narrow their collective definition.
The court granted the motion to decertify the collective, finding that the plaintiffs offered conflicting deposition testimony that did not support the conclusion of a companywide policy that led to the plaintiffs being misclassified as exempt, and affording little weight to the plaintiffs' declarations of their duties and experiences which contained "boilerplate statements" and called into question their credibility.  Thus, the court concluded that determining each plaintiff's primary duty required individualized inquiries and that their disparate employment settings weighed in favor of decertification.  The court also found that the defendant's individualized defenses as to each plaintiff's claims weighed against continued certification.  Finally, the court held that proceeding collectively would be unmanageable, chaotic, and counterproductive, given the need for individualized inquiries and the lack of substantial evidence that the plaintiffs were subject to a uniform policy or practice of misclassification.
The case is Barker et al. v. U.S. Bancorp, Case No. 3:15-CV-1641 (S.D. Cal.).