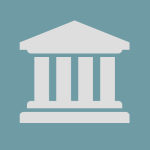 Ohio Modifies Provisions Regarding Unconscionable Acts or Practices
Ohio made several updates to its overarching unconscionable acts or practices provisions including incorporating specific examples of mortgage practices it considers as unconscionable acts. These examples include: (1) recommending or encouraging a consumer to default on a mortgage or any consumer transaction or revolving credit loan agreement; (2) charging a late fee more than once with respect to a single late payment; and (3) attempting to enforce a prepayment penalty on a loan that is five or more years old or less than $75,000. These provisions go into effect on April 5, 2017.
Ohio's amended Unconscionable Acts or Practices provisions can be found here: https://www.legislature.ohio.gov/legislation/legislation-summary?id=GA131-SB-227.