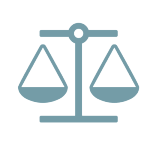 FTC Gets Injunction Against Phony Debt Collectors
The Federal Trade Commission obtained a preliminary injunction in Florida federal district court against a group of individuals and entities allegedly posing as lawyers to collect phony debts and falsely threatening to sue or have consumers arrested if they did not pay.
The defendants in FTC v. Hardco Holding Group LLC, et al., are accused of calling up consumers and misrepresenting that a lawsuit had been or would soon be filed against them.  Without identifying themselves as debt collectors, the defendants would allegedly direct a consumer to call a phone number and provide them with a fake case number, purportedly representing their suit.  When consumers called that number, they were allegedly told they were speaking to a lawyer or a member of a law firm, and were coerced into paying phantom debts, with defendants threatening them with prison time or arrest.  Some defendants allegedly represented they were associated with unrelated, legitimate businesses, which led to those entities receiving calls complaining about their debt collection practices.
The FTC filed suit against the defendants under the Fair Debt Collection Practices Act and the FTC Act, and sought and obtained first a temporary restraining order and then a preliminary injunction (to which some of the defendants consented).  The injunction prohibits the defendants from various collection practices, including making certain types of misrepresentations, and also contains an asset freeze.
The FTC's press release may be found here.