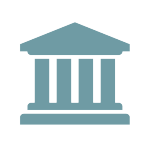 Joint Statement Issued on Risk-Focused Bank Secrecy Act/Anti-Money Laundering Supervision
On July 22, 2019, the Board of Governors of the Federal Reserve System, the FDIC, NCUA, OCC, and FinCEN issued a joint statement reinforcing the importance of effective BSA/AML efforts. No new requirements were announced in the statement, but the obligations of institutions subject to BSA/AML examination and review were emphasized.
Noting that federal banking agency examiners assess BSA/AML compliance programs relative to an institution's risk profile, the statement also points out that such evaluations focus on whether banks have developed and implemented effective processes to "identify, measure, monitor, and control risks."
Common practices for assessing a bank's risk profile, according to the statement, include: accessing available information from the bank's internal and external BSA/AML risk assessment audits and previous examinations; communicating with banks between examinations or prior to finalizing the scope of an examination; and giving consideration to the bank's ability to maintain a BSA/AML compliance program.