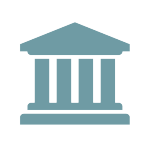 Highlights from CFPB Director Kraninger's First Six Months
The CFPB published a press release listing their accomplishments and initiatives during the first six months of Director Kathleen L. Kraninger's leadership. Those initiatives and accomplishments are listed in three main categories. The three categories along with some examples for each are:
Educated consumers about financial products and money management.
Received and handled 170,000 consumer complaints;
Reached 25 million publications distributed and 25 million hits on its web service, AskCFPB, over the life of these services; and
Expanded the Misadventures in Money Management financial education tool for active-duty service members.
Examined companies, as well as individuals, to promote compliance and enforce the law.
Took actions against various companies and institutions for violations of CFPA, TILA, HMDA, RESPA and FDCPA;
Announced changes to policies regarding Civil Investigative Demands to ensure they provide more information about the potentially wrongful conduct under investigation;
Secured over $12 million in redress for consumers and $22 million in civil money penalties; and
Sought to enhance protections for service members.
Modernized, clarified, and reduced the burden of rules.
Issued final policy guidance explaining how the Bureau will modify publicly disclosed HMDA data to protect the privacy of consumers;
Issued new written guidance to clarify the TRID Rule and thereby promote mortgage firms' compliance with the rule;
Issued the first proposed rulemaking to implement the requirements and prohibitions applicable to debt collectors under the Fair Debt Collection Practices Act since it was passed in 1977; and
Issued comprehensive assessment reports evaluating the effectiveness of the ATR-QM and Mortgage Servicing (Regulation X) Rules to comply with Section 1022 of the Dodd-Frank Act.