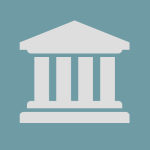 Indiana Modifies its Code to Add UCCC, First Lien Mortgage Lending and New Provisions Regarding Loan Brokers
The state of Indiana amended the Indiana Code to (i) revise multiple provisions primarily regarding first lien mortgage lenders and certain persons and transactions covered under the Uniform Consumer Credit Code; and (ii) add a new article which reorganizes the state's rules and regulations regarding loan brokers. These changes all become effective on July 1, 2019.
Amendments Made by Indiana House Bill 1447
This bill amends various statutes related to: (i) first lien mortgage lenders; (ii) persons licensed under the Uniform Consumer Credit Code (UCCC); (iii) rental purchase agreements; (iv) debt management companies; (v) banks; (vi) credit unions; (vii) pawnbrokers; and (viii) money transmitters. In addition to other small changes, the bill:
Dictates the appropriate actions regarding the issuance and/or renewal of a license for persons on the most recent tax warrant list issued by the Indiana Department of State Revenue;
Repeals a provision in the statute concerning rental purchase agreements and adds a new provision which specifies that any up-front payment made by the lessee: (i) must be treated as an initial rental payment; (ii) is subject to the disclosure requirements under the statute; and (iii) may be in a sum larger than a regular rental payment;
Prohibits leasing of, and rental purchase agreements involving, live domestic animals;
Adds new language to require the submission of certain notices through the NMLSR or another approved electronic registration system instead of by mail or overnight delivery;
Includes a new chapter enumerating charges a provider of civil proceeding advance payment transactions (CPAP transactions) may impose regarding CPAP transactions offered or entered into after June 30, 2016;
Amends provisions in the UCCC which:

Provide that CPAP transactions are subject to the UCCC;

Concern CPAP transactions; and

Define certain terms relating to CPAP transactions; and

Rearranges language in the UCCC regarding the licensing of civil proceeding advance payment providers to the existing statute concerning such payments and makes conforming amendments.
Changes to Rules Regarding Loan Brokers: Indiana House Bill 1440
In House Enrolled Act No. 1440, Indiana amended its Code to add a new article related to loan brokers which reorganizes current provisions regulating loan brokers and moves the reorganized provisions to the new article. The reorganized provisions address areas such as:
Rules and requirements for the licensure and licensure renewal of loan brokers;
Definitions of 38 terms;
The loan broker regulation account;
Requirements for loan broker offices, personnel, and conduct of business;
Recordkeeping requirements;
Education and examination requirements for licensure; and
Information regarding violations and civil enforcement actions which may be taken.
The Act also repeals the state's current provisions related to loan brokers, removes references to those now-defunct provisions from other parts of the Code, and amends said references to include these newly-organized provisions.