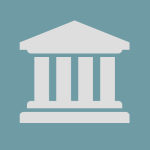 Indiana Amends Notary Law to Allow Remote Notarizations
On May 1, 2019, Indiana Governor Eric Holcomb signed into law House Bill 1487, which generally makes amendments to the Indiana Code. Among other things, the bill establishes the requirements for conducting electronic and remote notarizations in Indiana.
These changes generally are effective July 1, 2019. However, compliance with the new rules does not take effect until the earlier of July 1, 2020, or when the Indiana Secretary of State adopts rules to implement the changes.