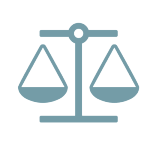 Indemnification for Loan Defects Barred by Statute of Limitations
In a consolidated appeal, the Tenth Circuit Court of Appeals recently held that indemnification was time-barred for alleged breaches of loan sale contracts.  The Court explained that the claims were governed by New York law, which actually borrowed the law of Delaware in these circumstances.  Under Delaware law, a three-year statute of limitations barred breach of contract claims, and all of the claims were for breach of contract, rather than indemnification.  Indemnification was actually alleged as a remedy, not a distinct cause of action.  Additionally, the Court stated an indemnity claim requires the indemnitor and indemnitee to owe a duty to the same third party.  Since plaintiff had failed to allege that defendant was liable to the same third party as plaintiff, plaintiff had failed to assert a proper claim for indemnification.
The breaches of contract concerned the origination of 15 residential mortgage loans by Standard Pacific Mortgage and Universal American Mortgage.  All loans had been sold to Lehman Brothers Bank, which subsequently changed its name to Aurora Bank.  Aurora sold 5 of the loans (originated by Universal American in 2006) to Lehman Brothers Holdings, and kept 10 of the loans.  Lehman Brothers Holdings sold its 5 loans to Fannie Mae and Freddie Mac.  Fannie Mae and Freddie Mac determined that the 5 loans were unacceptable. Lehman Brothers Holdings repurchased those loans and then sued Universal American in 2011.
As for the 10 loans Aurora kept, all had been originated by Standard Pacific in 2006 or 2007.  Aurora sued for breach of contract in 2012.
The district court granted summary judgment to both Standard Pacific and Universal American on the basis that all claims were time-barred.  The Tenth Circuit affirmed.
The Tenth Circuit first explained that the loans were sold to Lehman Brothers Bank pursuant to a Loan Purchase Agreement and Seller Guide, both of which designated New York as the governing law.  The Purchase Agreement, however, was slightly different from the Seller Guide in that the Seller Guide disclaimed New York's choice of law rules.  The Purchase Agreement stated that it governed in the event of conflict or inconsistency with the Seller Guide.
Under New York's statute of limitation, there was a "borrowing clause," which operated when the plaintiff was not a New York resident, and the cause of action accrued outside of New York – both conditions applied.  Lehman Brothers Bank had its home office in Delaware, and the residence of Lehman Brothers Bank controlled for the contract claims asserted by Aurora and Lehman Brothers Holdings – the statute of limitations was three years, rather than New York's six year period.
Aurora attempted to circumvent the 3-year period by arguing its contract claims did not accrue until Standard Pacific refused to comply with Aurora's repurchase demands.  The Tenth Circuit explained that the demands for repurchase were merely one remedy for the underlying breaches of contract – not a distinct cause of action.  The breaches of contract occurred, if at all, when Standard Pacific sold the loans to Lehman Brothers Bank.
Similarly, the demand for indemnification by Lehman Brothers Holdings was merely a remedy for the breaches of contract claims.  Since the breaches of contract accrued, when Universal American sold the loans to Lehman Brothers Bank, the contract claims were time-barred.
Notably, the Tenth Circuit did not address the automatic 2-year extension to statutes of limitation that occurs when a plaintiff files for bankruptcy.  Not mentioned in the opinion, Lehman Brothers Holdings declared bankruptcy in 2008.  For loans sold by Universal American to Lehman Brothers Bank in 2006, a two-year extension to the 3-year limitations period might have made those claims timely.  The Tenth Circuit apparently thought that Lehman Brothers Holdings did not obtain an assignment of the loans until 2011, and the two-year extension may not apply to such loans.  An assignment to Lehman Brothers Holdings in 2011, however, is not readily consistent with a repurchase of the loans by Lehman Brothers Holdings from Fannie Mae and Freddie Mac, and a subsequent lawsuit in 2011 by Lehman Brothers Holdings against Universal American.
Weiner Brodsky Kider regularly represents mortgage loan originators throughout the United States against claims for mortgage loan repurchases and indemnification.