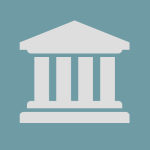 Illinois Imposes 36% Rate Cap on Certain Loans
Illinois recently enacted the Predatory Loan Prevention Act, and its Department of Financial and Professional Regulation recently issued a list of Frequently Asked Questions (FAQs) concerning the Act. The Act went into effect on March 23, 2021.
The Act imposes a 36 percent rate cap on qualifying loans entered on or after March 23, 2021. The Act defines loans to mean money or credit provided to a consumer in exchange for the consumer's agreement to a certain set of terms, including, but not limited to, any finance charges, interest, or other conditions. Loans include closed-end and open-end credit, retail installment sales contracts, and motor vehicle retail installment sales contracts. The Act does not apply to commercial loans.
The Act also amends reporting requirements for title-secured loans. Under the amendment, every title-secured loan issued pursuant to Illinois's Consumer Installment Loan Act (CILA) must be reported to the state's database, Veritec. The amendment requires the reporting of certain information and compliance with Department rules. Prior to the amendment, CILA did not require the reporting of title-secured loans with an annual percentage rate of less than 36 percent. Illinois has suspended supervisory or enforcement actions for reporting violations until further notice while it works on promulgating rules that address these new reporting requirements.
While the Act did not amend reporting requirements for payday loans made pursuant to Illinois's Payday Loan Reform Act, the Act does away with installment payday loans.
Exempted from the Act are banks, savings banks, savings and loan associations, credit unions, and insurance companies that are organized, chartered, or holding a certificate of authority to do business under the laws of any state or the United States.