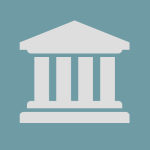 Illinois Amends Collection Agency Act
The State of Illinois recently amended its Collection Agency Act to define the terms "collection agency" and "consumer debt," and to require that a collection agency must provide certain information to consumer debtors.  The amendments may be viewed online at: http://www.ilga.gov/legislation/publicacts/fulltext.asp?Name=099-0500.  These changes took effect as of January 29, 2016.
As amended, the Collection Agency Act defines a "collection agency" to mean any person who, in the ordinary course of business, regularly, on behalf of himself or herself or others, engages in the collection of a debt.  The changes to the Act also provide a definition of the terms "consumer debt" and "consumer credit," which are together defined to mean money or property, or their equivalent, due or owing or alleged to be due or owing from a natural person by reason of a consumer credit transaction.  Certain substantive restrictions in the Collection Agency Act relating to communications in the course of collecting a debt (both with the debtor and with others), disclosures required to be given to the debtor, and procedures that include ceasing all collection activity until the collection agency verifies a debt that has been disputed by the debtor, now apply only when a collection agency or debt buyer is engaged in the collection of a "consumer debt."
Among other changes to the Act, collection agency personnel calling a person other than the debtor for the purpose of acquiring information about the debtor's location must identify themselves but need not identify their employer unless expressly requested to do so.  In addition, a collection agency need not provide the debtor with the name and address of the original creditor, if different from the current creditor, until the debtor makes a written request for such information within the 30-day period following the initial written notice from the collection agency.  When the debtor requests the name and address of the original creditor, the collection agency must cease collecting the debt, or any disputed portion thereof, until it has mailed a copy of the name and address of the original creditor to the debtor.  Finally, a provision was added to the Act to exculpate collection agencies from civil liability for failure to comply with the amended sections of the Act if the collection agency can demonstrate compliance with comparable provisions of the federal Fair Debt Collection Practices Act.
As noted above, these changes took effect as of January 29, 2016.