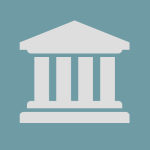 Idaho Amends Mortgage Statutes, Removes Requirement for QPIC
Idaho Governor Brad Little has signed House Bill 401 modifying the mortgage statutes. The changes include the removal, addition, or modification of certain definitions, provides for Temporary Authority to Operate for mortgage loan originators, and removes the requirement for a Qualified Person in Charge.  These changes go into effect July 1, 2020.
Of note, the definition of "Borrower" is revised to indicate that a borrower "does not include an organization that, as part of a regular business of constructing or rehabilitating dwellings, makes application for a residential mortgage loan to finance the construction or rehabilitation of a dwelling." In addition, servicing of a residential mortgage loan is added as a mortgage lending activity. The bill adds a definition of "Servicing" which means "collecting payments of principal, interest, or any other payment obligations required pursuant to the terms of a residential mortgage loan."
The bill also revises the de minimus allowance for licensing, adds new sections regarding reserve accounts, annual statements to borrowers, and the transferring of loans, and adds provisions for Temporary Authority to Operate.