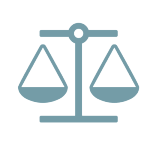 Hunstein Ruling Vacated, 11th Circuit to Rehear Case En Banc
On November 17, 2021, a majority of the active judges of the U.S. Court of Appeals for the Eleventh Circuit voted to vacate the October 28, 2021, Opinion in Hunstein v. Preferred Collection and Management Services, Inc., and will proceed to hear the appeal, en banc. See WBK's articles on the substituted opinion and the Eleventh Circuit's original ruling.
The effect of the November 17 order is that the October 28 opinion is no longer "law" and all the active judges of the Eleventh Circuit will consider the appeal anew.