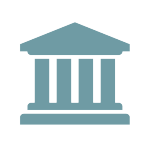 HUD Updates Loss Mitigation Options Concerning COVID-19
HUD recently issued Mortgagee Letter 2020-22 (ML 20-22), implementing new loss mitigation options available to certain borrowers impacted by the COVID-19 emergency. Mortgagees may offer the new options provided in ML 20-22 immediately but must offer such options no later than October 6, 2020, for all single family borrowers affected by COVID-19, provided that the borrower's mortgage was current or less than 30 days past due as of March 1, 2020.
The loss mitigation options provided in ML 20-22 build upon the previously issued Mortgage Letter 2020-06 establishing the COVID-19 Forbearance and COVID-19 Standalone Partial Claim options. The new loss mitigation options include the following:
COVID-19 Owner-Occupant Loan Modification
COVID-19 Combination Partial Claim and Loan Modification
COVID-19 FHA-HAMP Combination Loan Modification and Partial Claim with Reduced Documentation
COVID-19 Non-Occupant Loan Modification
COVID-19 Pre-Foreclosure Sale
COVID-19 Deed-in-Lieu of Foreclosure
ML 20-22 provides details for the above loss mitigation options, including, for example, eligibility, terms, and standards to be applied. HUD also noted that the changes made by ML 20-22 will be incorporated into FHA's Single Family Housing Policy Handbook 4000.1.
WBK covered the HUD Mortgage Letter 2020-06 here.