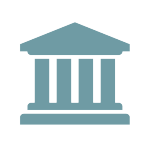 HUD Extends Re-verification of Employment Guidance and Exterior-Only Appraisal Option
HUD recently issued Mortgagee Letter (ML) 2021-06 to update temporary guidance the agency previously released in response to the COVID-19 pandemic. First, the letter extends the effective date of ML-2020-5, which addresses changes to the requirements for re-verification of employment, for cases closed on or before June 30, 2021.
Second, the letter extends the Exterior-Only Appraisal scope of work option in ML- 2020-37, which is now effective for appraisals with an effective date on or before June 30, 2021. The letter explains that HUD is issuing the extensions to limit face-to-face contact across all eligible program transactions during the national emergency.
WBK previously covered this topic here.