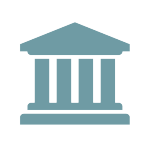 HUD Extends Effective Date of Mortgagee Letter 2020-05
HUD recently issued Mortgage Letter 2020-14, extending the effective date of Mortgagee Letter 2020-5, which addresses changes to the requirements for re-verification of employment and appraisal protocols for FHA Single Family Programs due to the COVID-19 pandemic. The original letter was set to expire on May 17, 2020. The extension became effective on May 14, 2020, and will remain in effect for cases through June 30, 2020. The letter explains that the extension applies to (i) appraisal guidance for appraisal inspections completed and (ii) re-verification of employment guidance for cases closed, on or before June 30, 2020.
HUD will accept comments from interested parties until June 13, 2020. For more information, see WBK's article on Mortgage Letter 2020-5.