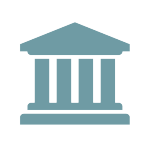 HUD and First Citizens Bank Resolve Discriminatory Lending Complaint
On June 8, the U.S. Department of Housing and Urban Development (HUD) entered into a Conciliation Agreement with First Citizens Bank & Trust Company to settle the bank's alleged fair lending violations. HUD claimed that the bank violated fair lending requirements by denying mortgage loans to African-American, Latino, and Asian-American mortgage applicants at a disproportionately higher rate than white applicants. First Citizens maintains that the agreement should not be read as an admission of the bank's liability.
HUD filed its initial complaint against First Citizens in 2011 after reviewing the bank's 2010 Home Mortgage Disclosure Act data. According to the Conciliation Agreement, HUD conducted an analysis of mortgage loans originated by the bank through its retail channel via manual override of the automated underwriting system ("AUS") decision to decline. HUD found that many of the offending loans were originally denied by the AUS and then subsequently denied manually. HUD further found that the manual underwriting practices showed preferential treatment of white applicants that was "not sufficiently justified by the identified factors." However, the bank maintained that the alleged statistical disparities were sufficiently explained and justified by the underwriting factors.
As part of the settlement, First Citizens promised to take steps to ensure equal access to credit. The bank agreed to:
Refrain from unlawfully considering race or national origin when conducting marketing, selecting sites for branch offices and services, and defining minority-lending areas under the Community Reinvestment Act.
Create standardized guidelines for re-reviewing retail channel residential loan applications initially denied by the AUS.
Commit $140,000 to nonprofits that provide credit and housing counseling and financial literacy training to first-time homebuyers in South Carolina.
Spend $20,000 on marketing and outreach to residents in South Carolina's majority-minority communities.
Require all employees and company agents involved in manual mortgage underwriting to attend four hours of training in fair lending policies within three months of the date of the agreement.
Hire three diverse mortgage lending specialists to deliver a "special purpose credit product" to certain metropolitan areas in the state by Sept. 30. The bank must either make 50 or more of these special purpose credit loans or receive at least 125 completed applications for the product in the specified regions.
Partner with nonprofits and community groups to plan at least 24 financial education programs for individuals and small-business owners.
With respect to underwriting in particular, the Conciliation Agreement provides that the bank must develop and document a more standardized, specific, and objective set of guidelines for the secondary review process of loan applications initially denied by the AUS in order to minimize reliance on discretion and ensure that manual underwriting activities are conducted in a non-discriminatory manner. These guidelines must require that qualifying information be requested from all applicants equally and that robust, standardized, and equivalent documentation be compiled for all secondary review credit decisions. The bank also must designate an employee to be responsible for tracking and monitoring all exceptions or overrides of AUS denied applications.