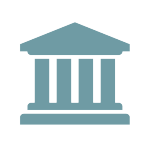 Half of All Consumer Complaints to the CFPB Since 2011 About Mortgages or Debt Collection
A recent article published by the CFPB as "Info for consumers…" reports that since July of 2011 the number of complaints has increased each year and has reached nearly one million to date.  Complaints are about consumer financial products and services such as mortgages, bank accounts, credit cards, student loans and others.  Over the years, the CFPB has also expanded the type of complaints they accept.
A breakdown by the type of complaints reveals that debt collection accounts for 27% of all complaints, followed closely by mortgages at 25%.  Credit reporting constitutes 17% of all complaints, credit cards and bank account or services each are at 10% and all other complaints are 11%.
In terms of total numbers since July of 2011, debt collection complaints are approximately 248,300 and the most common ones relate to continuing attempts to collect a debt that is not owed. Mortgage complaints number approximately 235,800 with the most common ones being problems faced when consumers are unable to make payments, such as issues relating to loan modifications, collections, or foreclosures. Complaints about credit reporting numbered approximately 153,400 and the most common issues involve incorrect information on the credit report.   Approximately 97,100 complaints were about credit cards with billing disputes being the most common.  Finally, approximately 91,800 complaints were about checking and savings accounts and related services provided by banks and credit unions where opening, closing, or managing the account were the primary issues.