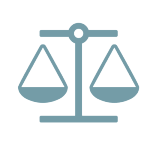 Government Drops FCA Case after Judge Admonishes DOJ
The Department of Justice (DOJ) has decided to drop a false claims act case against a national nursing care provider, days after a U.S. magistrate judge struck a key Government witness and ordered the Government to pay some of the defendant's legal fees.
The case concerned a whistleblower's allegations that the care provider "knowingly and routinely submitted false claims to Medicare and Tricare" for medically unnecessary rehabilitation therapy services.  In its complaint in intervention, the Government claimed that the provider put pressure on administrators and therapists to recommend longer stays in facilities to patients who were "medically ready to be discharged" and authorize unnecessary treatments, all in an alleged effort to increase revenues and Medicare payments.  The Government's case rested solely on the opinion of an expert witness who had neglected to disclose and produce 131 pages of patient notes during her deposition.  Further, some portions of the notes were materially inconsistent with parts of the opinion she wrote in her expert report.  As a result, the defendant argued that either the case should be dismissed or the Government's expert witness should not be allowed to testify.
During a hearing in early November, the magistrate judge concluded that the Government's expert witness lied during her deposition and that Government lawyers failed to produce the expert's patient notes to the provider's attorneys in a timely manner.  The magistrate judge also admonished the Government for relying so heavily on unsubstantiated evidence to bolster its case, calling the Government's showing in the case a "huge waste of money" and a "house of cards," and adding that she was "appalled," "embarrassed," and "ashamed" by the Government's conduct.
The judge declined to dismiss the case, but said she would award the provider attorney's fees for the cost of bringing the motion for sanctions, and expressed regret at not being able to award further costs for the witness's deposition, which she called a "waste of time."
The Government ultimately decided to abandon its case and moved to dismiss, which the court has granted.  This choice may reflect, in part, an underlying policy shift in how the new administration's DOJ intends to pursue FCA cases.
The case is United States ex rel. Ribik v. Manor Care Inc. et al, case number 1:09-cv-00013-CMH-TCB, in the Eastern District of Virginia.