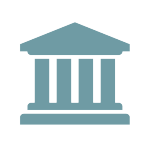 Ginnie Mae Updates New Applicant Eligibility Requirements
Ginnie Mae recently updated the MBS Guide to include entity and staff level requirements and corporate servicing experience requirements for new applicants. All applications pending Ginnie Mae approval must comply with the new requirements and may either amend the current application or withdraw the application without prejudice.
The update requires that an applicant has held FHA approval for at least three years prior to submitting the application. The update also includes specific requirements for all applicants, including a physical office requirement.
The update requires Single-Family and Multifamily applicants to satisfy additional corporate servicing experience requirements. Single-Family applicants must have a minimum of two years of corporate servicing portfolio management experience for both performing and non-performing loans. Multifamily applicants must be an approved FHA Multifamily Accelerated Processing lender with five years of experience in FHA mortgage originations and performing FHA Multifamily servicing.