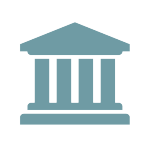 Ginnie Mae Revises HMBS Issuer Monthly Reporting Data to Include Additional Data Elements
On October 17, 2017, Ginnie Mae issued All Participant Memorandum (APM) 17-05 announcing that the HECM Mortgage Backed Securities (HMBS) Monthly Report of Pool, Loan and Participation Data (Monthly Reporting Data) will be revised to include six additional data elements. Ginnie Mae issued this APM as a part of its on-going effort to enhance liquidity in the HMBS program.
Effective December 1, 2017, for monthly reporting of November 2017 data, HMBS Issuers will be required to report six data elements related to origination using the new HECM Loan Record format for all active HECM Loans pooled in Ginnie Mae MBS. Of these additional elements, the HECM Original Funding Date, the Initial Change Date, the Adjustment Date, and the Lifetime Floor Rate are collected in GinnieNET at issuance, but need to be collected with the Monthly Reporting Data as well. The additional data elements also include two new elements: the Initial Monthly Scheduled Draw and the Initial Remaining Available Line of Credit.
The full text of APM 17-05 is available here.