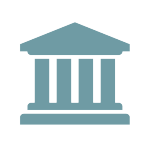 Ginnie Mae Extends Deadline for Certain Annual Submissions
Ginnie Mae recently issued All Participant Memorandum (APM) 20-18, which extends the deadline for this year's annual submission of Form HUD-11702 and renewal of other relevant Master Agreements from January 1, 2021, to July 1, 2021.
Ginnie Mae's Mortgage-Backed Securities Guide (MBS Guide), in relevant part, requires Issuers to complete annual certifications of the existing Resolution of Board of Directors and Certificate of Authorized Signatures (Form HUD-11702), or to replace the existing Form HUD-11702 with a current and accurate form, each year by January 1st. The MBS Guide also requires Issuers, in the same timeframe, to update or renew all Master Agreements on file with Ginnie Mae's Pool Processing Agent each year.
The extension to July 1, 2021, for this year's submissions is a one-time extension due to the ongoing impact of COVID-19 and does not alter either the requirements of Form HUD-11702 or the other Master Agreements themselves, or any other requirements that APM 20-18 does not expressly address.