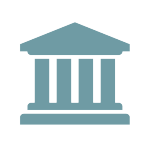 Ginnie Mae Allows Alternative Procedures for Certain Aspects of Issuer Annual 2020 Audit Report
In response to the COVID-19 pandemic, Ginnie Mae recently issued All Participant Memorandum (APM) 20-14, which allows, under certain conditions, the use of alternative procedures to meet particular Issuer annual audit report requirements for Fiscal Year 2020 relating to the review of document custodian processes and controls.
The Mortgage-Backed Securities (MBS) Guide together with the HUD Audit Guide generally require Ginnie Mae Issuers to obtain and submit an annual independent public audit that, among other things, reviews the processes and controls of document custodians associated with the Issuer. However, Ginnie Mae identified that independent auditors may be unable to perform certain related audit activities for the 2020 fiscal year which require physical inspection and observation, as a result of the global pandemic. Therefore, Ginnie Mae indicated that it will accept independent public audits for Issuers with a 2020 fiscal year ending on or before December 31, 2020, in which the auditor relied on alternative procedures to meet the Issuer's document custodian independent public audit review objectives which necessitate physical inspection and observation instead of the procedures outlined in the HUD Audit Guide. If proceeding under this alternative method, Issuers are required to make sure that the documentation submitted to Ginnie Mae for this audit provides: (1) details of the conditions that led to the use of an alternative procedure; (2) a description of the alternative procedure used; and (3) the independent auditor's reasoning describing how the alternative procedures met the original purpose of the document custodian review audit.
The APM generally does not, however, modify the components for an Issuer's audited financial statements to be performed by an independent public auditor for the impacted fiscal year end.