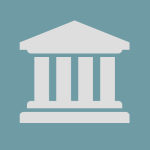 Georgia Modifies Licensing Exemptions
Recently, Georgia amended provisions of the Georgia Residential Mortgage Act (GRMA) regarding exemptions from registration requirements for certain persons and entities. These amendments become effective July 1, 2022.
The amendment, among other things, exempts natural persons who are under exclusive written independent contract agreements with any person that is a licensed mortgage broker, if the licensed mortgage broker meets certain criteria. For example, the licensee must have full and direct financial responsibility for the mortgage activities and education of the natural person in question. Additionally, among other requirements, the licensee (or parent company if the licensee is a wholly owned subsidiary) must file reports under Section 13(a) or 15(d) of the Securities Exchange Act of 1934, and have a market capitalization in excess of $4 billion at the time of the initial application for a mortgage broker license based on the number of outstanding shares at the end of the quarter disclosed in the most recently-filed Form 10-Q.