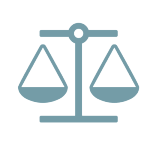 Georgia Court Sides with Financial Services Company in Fraud, RICO Suit
A Georgia appellate court ruled in favor of a financial services company in a civil suit brought by a real estate developer alleging claims of fraud, breach of contract, and violations of RICO. The court determined that the developer failed to show how it was wronged.
The developer alleged that the company fraudulently promised to obtain the "best" interest rates on four mortgage loans worth $51 million. The court, however, found that the company was only obligated to use its "best efforts" to obtain the best available interest rate. The court based its analysis on several pieces of evidence. The parties' commitment letter required the company to merely "use its best efforts to confirm pricing terms." The loan documents also warned that changing financial conditions would impact "the final interest rate and the pricing terms" of the loans. The loan documents also contained a disclaimer that no fiduciary relationship existed between the two parties. The court also found that the loan documents—which contained a merger clause—foreclosed any reliance on oral representations.
Finally, the court declined to follow the developer's arguments that the company should have disclosed information about how it profited from selling the loans on the secondary market. The court found that such disclosures were not required under HUD regulations.