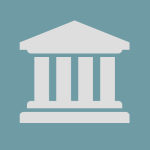 Georgia Amends Mortgage Provisions
Georgia recently signed into law House Bill 185 (HB 185), which, among other things, amends provisions relating to mortgage lenders, mortgage loan originators (MLO), and mortgage brokers. HB 185 becomes effective July 1, 2019.
Some of the key provisions of HB 185 include amendments that:
Authorize a licensed mortgage lender to engage in all activities authorized for a licensed mortgage broker;
Provide a potential reduction in the exam frequency of licensed or registered mortgage brokers or mortgage lenders by changing the timeframe of required examination frequency from at least once during any 24-month period to at least once during any 60-month period.
Give administrative authority to the Georgia Department of Banking and Finance to promulgate rules and regulations to implement the provisions of federal legislation related to the temporary authority of an MLO;
Provide that an MLO license will become inactive in the event that the MLO is no longer sponsored by a licensed mortgage lender or licensed mortgage broker;
With respect to Georgia licensing requirements relative to the sale of payment instruments, introduce new licensing exemptions for, among others, wholly owned subsidiaries of certain financial institutions, registered future commission merchant under the federal commodities laws, an operator of a payment system, and a person registered as a securities broker-dealer under federal or state securities law;
Eliminate references to expense fund requirements and appropriated retained earning requirements (required for bank and trust companies) from various provisions related to capital requirements; and
Provide certain rules and requirements related to the merger of state-chartered credit unions.