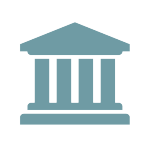 FTC Warns Customers Against Affiliate Marketing in Online Advertising
On September 20, 2017, the Federal Trade Commission (FTC) published a blog post warning customers about the purported dangers associated with affiliate marketing in online advertising.  The FTC warned customers of two potential pitfalls they may encounter when clicking on an affiliate link: (1) false information about products and services and (2) digital "tracking" of customers.
Affiliate marketing is the process by which companies pay affiliate networks and their member marketers to create ads, emails, and social media posts which direct internet-using consumers to the companies' websites.  Affiliate networks work as intermediaries, connecting companies with marketers—e.g., social media influencers or celebrities—whose follower bases align with the desired consumer market that the company would like to reach.  Affiliate marketers post content that advertises the product or service and provides consumers with a link to the merchant-company's website.
When a targeted consumer purchases the product or service linked in the post, the merchant, affiliate network, and marketer all get paid.  Affiliate marketers are paid according to a number of different metrics—such as "per click," "per sign-up to try the product," and "per purchase"—and marketers' payout for each type of engagement varies.  Additionally, in order to track purchases and spending behavior, many companies digitally track consumers.  The FTC warned that clicking on an affiliate ad likely triggers such tracking.
The FTC stated that affiliate marketers may have a financial incentive to be dishonest or exaggerate claims about a product or service in order to get consumers to click on an ad.  The FTC explained that this financial motivation could incentivize deceptive advertising, and thus, make consumers vulnerable to scams.  The FTC illustrated this point by warning readers about a low-cost trial scam that the agency recently stopped, which involved consumers who clicked on a $1.03 product trial and were subsequently charged $200 monthly for a separate product that they did not want.  The agency urged consumers to think twice before clicking on affiliate links and to be vigilant about checking their bills for fraudulent withdrawals if they decide to purchase a product from an affiliate ad.
The FTC blog post can be accessed here.