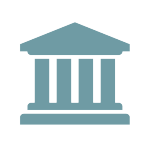 FTC Seeks Public Comment on Its Endorsement Guides
The FTC recently announced that it is seeking public comment on whether it should make changes to its Endorsement Guides, through which the FTC provides guidance to businesses concerning FTC Act requirements for advertising through the use of endorsements or testimonials. The FTC's request for public comment is a part of the agency's ongoing systemic review of all of its Rules and Guides. The FTC will consider public comments received on or before April 21, 2020.
The FTC is seeking comment on various issues relevant to whether consumers have benefited from the Endorsement Guides, and the effectiveness of endorsement disclosures in certain contexts. Some of the specific issues the FTC has asked the public to address include, among others:
whether the Endorsement Guides provide benefit to consumers, and whether they impose any significant costs;
whether the Guides have resulted in more truthful or more deceptive information being provided to consumers;
whether the Endorsement Guides should be updated to address any changes in technology, the economy, or the environment;
how well material connections between advertisers and endorsers have been disclosed in social media;
what burdens and costs have been imposed on businesses by the Guides; and
what changes should be made to reduce any burdens or costs on businesses and endorsers, and whether those changes would affect any benefits to consumers, businesses or endorsers.