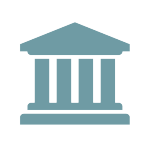 FTC Publishes Final Rule Providing Military Consumers Free Credit Monitoring
On July 1, 2019, the FTC published a final rule implementing section 302 of the Economic Growth, Regulatory Relief, and Consumer Protection Act, which, among other things, amends section 605A of the federal Fair Credit Reporting Act (FCRA) and requires nationwide consumer reporting agencies (NCRAs) to provide free electronic credit monitoring services to active duty military consumers which, at a minimum, notifies them regarding material additions or modifications to their credit files.
The FTC published a proposed rule in November 2018, and, after receiving many comments in response, it retained the majority of the proposed rule's language in the final rule. For example, the final rule continues to allow NCRAs to condition provision of these services on the consumer providing appropriate proof of identity, contact information, and appropriate proof of active duty, and the rule maintains the requirement for NCRAs to verify each consumer's status as an active duty military consumer by requesting proof from the consumer. However, based on comments received, the FTC declined to include an exhaustive list of acceptable documents of proof in the final rule and added certain flexible validation methods, such as self-certifications, as well as a two-year duration of validity for certifications. In addition, concerns about the proposed requirement that NCRAs electronically notify a consumer within 24 hours of any material additions or modifications to the consumer's file prompted the FTC to instead institute a 48-hour notice requirement.
Among other elements included in the rule, the final rule adopts FCRA's recently revised definition for "active duty military consumer" (generally, a consumer who is on active duty and is "assigned to service away from [their] usual duty station"), which includes members of the National Guard in the context of this free credit monitoring requirement, and limits the use and disclosure of information collected as a result of a request for these services. Additionally, the final rule clarifies that NCRAs generally may not send marketing or advertising communications to consumers who have expressed interest in the credit monitoring services until those consumers have actually signed up for the service, or ask or require active duty military consumers to agree to terms and conditions in connection with obtaining these services (other than those required for compliance with applicable legal rights).
For more information on the proposed rule, please see WBK's federal industry news article dated November 15, 2018. The final rule will take effect on July 31, 2019, but compliance is not required until October 31, 2019 (with the FTC allowing NCRAs to offer their existing credit monitoring services to impacted consumers for free for up to a year from the rule's effective date to meet certain parts of the rule).