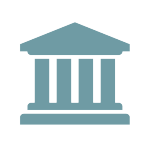 FTC Fines Financial Services Comparison Website for Deceptive Rankings and Reviews
On February 3, 2020, the FTC filed an administrative complaint and proposed consent order against a website that provides comparisons for student loans and other financial services products, alleging that although the website advertised objective comparisons, it based its rankings and ratings on payments from participating companies. The FTC also alleged the website posted fake reviews of its services.
The FTC alleged that the online comparison website presented itself as a resource for consumers to comparison shop for student loans, personal loans, and credit cards. The website provided rate tables, rankings, star ratings, and reviews, which it held out as unbiased. Instead, however, companies that paid the website more were rated and ranked higher. In addition, the FTC alleged that the website posted fake positive customer reviews of its services, which were written by employees and others associated with the company.
The agreement will require the website to pay a $350,000 fine to the FTC, and prohibit the website from making the same misrepresentations in the future. The proposed consent order will be open for public comment for 30 days after it is published in the Federal Register, after which the Commission will decide whether to make the order final.