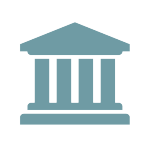 FTC Announces 2019 Fees for Telemarketers Accessing National Do Not Call Registry
On August 27, 2018, the FTC announced its increased fees for telemarketers accessing phone numbers on the National Do Not Call Registry for the 2019 fiscal year.  The fee increases were required by the Do-Not-Call Registry Fee Extension Act of 2007.
Telemarketers that call U.S. consumers must download the numbers on the National Do Not Call Registry in order to ensure they do not call registered consumers. Non-exempt telemarketers—namely those who do not work for a charitable organization—must subscribe each year for access to the Registry numbers.
In 2019, telemarketers will pay $63 for yearly access to Registry phone numbers in a single area code—$1 more than they paid for fees in 2018.  Telemarketers will face a maximum charge of $17,406 for all area codes nationwide—$385 higher than the maximum charge set in FY 2018.  Additionally, the fee for accessing an additional area code for a half year will increase from $31 to $32.
The FTC's press release on the fee changes can be found here.