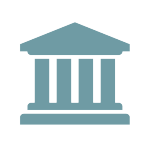 Freddie Mac Publishes Selling and Servicing Guide Bulletin
Freddie Mac recently issued Guide Bulletin 2020-33, with selling and servicing updates. The Bulletin announces changes to the submission process for the Annual Certification Report and the Change/Activity Report, as well as various updates relating to eMorgtages.
Effective November 8, 2020, Form 16SF (Annual Eligibility Certification Report), Form 1107SF (Seller/Servicer Change Notification), and the Annual Eligibility website will be retired, and Freddie Mac will be migrating the reporting process to the new Unified Counterparty Experience System. Currently, Seller/Servicers are required each year to complete and submit Form 16SF within 90 days of the end of their fiscal year through the Annual Eligibility website. Seller/Servicers are also required to report changes to their organization or status using Form 1107SF. As noted in the Bulletin, to simplify the annual certification and change and activity reporting processes, starting November 8, 2020, Freddie Mac will require Seller/Servicers to use the new Unified Counterparty Experience System for these reports.
With respect to eMortgages, the Bulletin updates various Guide sections relating to, for example, eNote custody, delivery, endorsements, modifications, payoffs, and transfers. A detailed list of the Guide updates associated with the Bulletin (i.e., the Guide Update Spreadsheet) can be downloaded here.