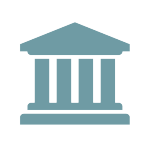 Freddie Mac Introduces New Conventional Mortgage Program with Low Down Payment Requirements
Freddie Mac has announced a new conventional mortgage program called HomeOne that will provide a 3% down payment option for qualified first-time homebuyers.  Freddie Mac currently has another 3% down payment conventional mortgage program in place called Home Possible, which offers the 3% down payment option for low- and moderate-income borrowers.  However, the new HomeOne program will be different in that there are no geographic or income restrictions on those seeking the 3% down payment option.
The HomeOne program has a variety of requirements that must be met in order for consumers to be deemed eligible for the program, including, but not limited to, the following: mortgages must be conventional and fixed-rate, the permissible loan-to-value ratio is capped at up to 97% (105% total loan-to-value ratio for mortgages with secondary financing if the secondary financing is a Freddie Mac Affordable Second loan) when at least one borrower is a first-time homebuyer, the mortgages may not be used for manufactured homes, and when all borrowers are first-time homebuyers at least one borrower must participate in homeownership education.
Freddie Mac specified in its announcement for the HomeOne program that HomeOne will not be a replacement for its existing Home Possible program, but rather a supplement implemented in order to offer the 3% down payment option to a wider variety of consumers.  Freddie Mac also announced that it is capping income limits for the Home Possible program at 100% area median income for properties in designated high-cost areas, designated disaster areas and minority census tracts, in an effort to focus the product on low- and moderate-income borrowers.
Mortgage loans under the updated Home Possible program and the new HomeOne program will be available to consumers beginning July 29, 2018.
More information on the programs can be found here and here.