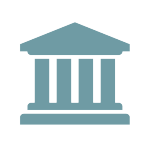 FRB Issues Guidance for Crypto-Asset-Related Activities
The Federal Reserve Board (FRB) published a letter providing that prior to engaging in crypto-asset-related activities (or if currently engaging in crypto-asset-related activities without prior notification), a supervised banking organization should notify its lead supervisory point of contact at the Federal Reserve. This guidance was issued to address the increased and novel risks posed by crypto-asset-related activities and is applicable to all banking organizations supervised by the Federal Reserve, including banks with $10 billion or less in consolidated assets.
The letter states that "[a] supervised banking organization seeking to engage in (or currently engaged in) crypto-asset-related activities must analyze the permissibility of such activities under relevant state and federal laws and determine whether any filings are required under federal banking laws." In addition, supervised banking organizations should have in place adequate risk management and controls to conduct crypto-asset-related activity in a manner consistent with applicable federal and state laws.