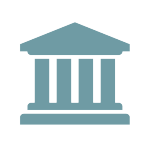 CFPB Updates Recently Released HMDA Webinar
As we reported in a previous newsletter, the CFPB recently made its first in a series of HMDA-related webinars available on their website. The webinar provides an overview of the final rule including institutional coverage, transactional coverage, data disclosure and submission process as well as key dates found in the final rule.
On August 17th, the CFPB made a copy of the presentation slides available for viewers to download as a reference and also made his webinar available through a method other than YouTube. Additionally, the CFPB made a minor correction to the presentation to remove the telephone number that was provided for submitting technical questions regarding HMDA to the CFPB. Technical questions regarding HMDA may now be submitted via email to HMDAHelp@cfpb.gov.
The webinar can be accessed here (scroll down the page to the Videos heading to access the slides and the new alternative version): http://www.consumerfinance.gov/policy-compliance/guidance/implementation-guidance/hmda-implementation/?utm_source=newsletter&utm_medium=email&utm_term=081716_a1&utm_campaign=RegImp.