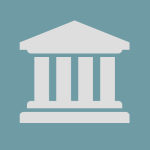 Forty-Eight States Settle with Student Loan Company over Unfair Practices
Earlier this month, attorneys general from across the country reached an agreement with a student loan company requiring the company to erase $330 million worth of student loan debt, cease all collection efforts, stop accepting payments from student loan debtors and cease any activity related to selling, reassigning or transferring these loans. This multistate agreement comes as a result of the company's loans to students of a now-bankrupt online for-profit technical school.
As discussed in the multistate agreement, an investigation of the company revealed its efforts on behalf of the for-profit school to develop a plan to provide loans it knew or should have known students would not be able to repay, thereby benefitting the school and the company. The agreement also discusses tactics the for-profit school used to coerce students into agreeing to accept these loans, including threatening to expel students who did not accept loans from the company or withholding course materials or transcripts from students.