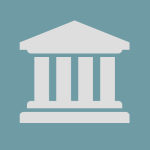 Former CFPB Deputy Director Joins NYDFS Executive Team
On January 14, 2020, New York Department of Financial Services (NYDFS) Superintendent Linda A. Lacewell announced that Leandra English, who was previously the Deputy Director of the CFPB, has joined the NYDFS executive team as the Special Policy Advisory.
In her new role, Ms. English will report directly to the Superintendent and manage and develop the NYDFS' portfolio of policy initiatives involving consumers, financial services, and other issues. She will also "spearhead" the NYDFS' policy development and analysis process, and help identify common regulatory trends and risks across industries.