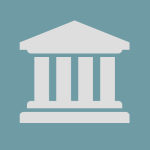 For-Profit College Agrees to Forgive Nearly $500 Million in Loans
Pursuant to an Assurance of Voluntary Compliance (AVC) entered into between a for-profit educational company and the Attorneys General of 48 states and the District of Columbia, a for-profit college company has agreed not to pursue almost $500 million in outstanding debt from former students and has agreed to pay more than $5 million to the Attorneys General.
The Attorneys General alleged that the company violated various state consumer protection laws, engaging in unfair and deceptive practices by making misleading statements to prospective students concerning the viability of their career prospects upon graduation, failing to disclose the full range of costs incurred by attending institutions owned by the company, and miscalculating and distributing incorrect job placement statistics.  The company denies the allegations.
As part of the AVC, the company has agreed to forgo the collection of close to $500 million in amounts owed by former students who attended one of the company's institutions during the timeframe in question.  This student loan relief will not extend to money owed to unrelated entities, such as the federal government or private lenders other than the company.
In addition to the debt-forgiveness, the company agreed to other terms, including providing a disclosure sheet that contains key information to prospective students such as median debt for people who complete their studies at company institutions, median earnings for people who complete studies, and job placement rates.  The AVC also prohibits the company from making false or misleading statements to prospective students concerning the programs of study, including whether the programs are approved by the government, assurances of completion or employment upon graduation, or whether students are guaranteed to receive financial aid.
The AVC may be found here.