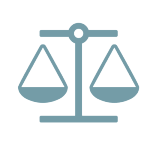 Florida Supreme Court Allows Attorney's Fees in Foreclosure Action
Recently, the Florida Supreme Court issued an opinion allowing a borrower to seek attorney's fees after the mortgage servicer voluntarily dismissed its appeal of an attempted foreclosure action.
The main issue before the Supreme Court was whether a voluntary dismissal of a case provides the basis for appellate attorney's fees on a "prevailing party" theory.  The loan servicer filed a foreclosure action on a reverse mortgage due to non-payment of taxes and/or insurance on the property.  The borrower moved to dismiss the servicer's action, stating, among other reasons, that the complaint failed to allege any assignment from the loan originator to the servicer.  The trial court granted the motion and the servicer appealed to Florida's Fourth District Court of Appeals.  After briefing, the servicer filed a notice of voluntary dismissal of the appeal only.  The borrower filed a renewed motion for appellate attorney's fees.  The court of appeals denied the borrower's motion for attorney's fees because the borrower had successfully argued the servicer lacked standing to bring the foreclosure action.  Without standing and, subsequently, without a contract, it would go against Florida precedent to allow the borrower to recover attorney's fees from a contract the servicer was not a party to.  The borrower appealed.
The Supreme Court found that, because the servicer moved to voluntarily dismiss the appeal, the borrower was the prevailing party.  Even though the borrower successfully argued that the servicer did not correctly allege its interest in the contract at issue, a prevailing party attorney's fees provision—such as the one in the reverse mortgage contract—should still be enforced.  The Supreme Court reasoned that when parties enter into a contract and litigation follows concerning the contract, attorney's fees may be recovered under a prevailing party provision even though the contract is rescinded or held to be unenforceable.
Thus, regardless of the standing argument, the borrower would still be able to recover under a prevailing party provision in the contract because the servicer merely failed to demonstrate that it was the rightful successor in interest, exactly the type of litigation contemplated by such an attorney's fees provision.