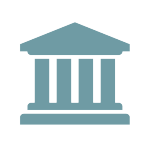 Florida Developer Forfeits $2M to Feds for Role in Housing Fraud Scheme
On April 14, 2017, a Florida federal judge ordered the former CEO of a Miami-based real estate group (the "Defendant") to forfeit $2 million in assets from investment and trust accounts that he controlled.  The Defendant was one of six defendants who pled guilty in the fall of 2016 for their involvement in a $36 million low-income housing fraud scheme.
According to court documents, the Defendant served, at various times, as CEO of a low-income housing developer in Miami, Florida. The developer group applied for federal tax credits and federal grant money to build low-income housing developments through a program administered by the Florida Housing Finance Corporation ("FHFC"). The court documents indicate that the Defendant conspired to submit fraudulently inflated low-income housing construction contracts to the FHFC.
From 2007 to 2012, the defendants submitted such construction contracts for 14 different low-income housing developments which resulted in them obtaining at least $36 million in excess federal tax credits and grant money.  The judge had previously sentenced the Defendant in December 2016 to 57 months in prison and three years of supervised release for his role in the housing fraud.