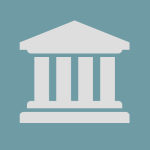 Florida Adopts Provisions Relating to Loan Originator Licensing
The Florida Department of Financial Services ("FLDFS") recently amended provisions to follow the Nationwide Multistate Licensing System and Registry's ("NMLS") rules governing testing, pre-licensing and continuing education requirements. These provisions are effective as of November 24, 2016.
According to the FLDFS, the new amendments will streamline the process for an individual who desires to be licensed as a loan originator in Florida. Notably, the rules adopt the Uniform State Test ("UST"), which will replace the state-specific test component to be taken by mortgage loan originators ("MLOs") seeking licensure in Florida. While the rules remove the Florida-specific test requirement for MLOs, applicants will have to complete two hours of Florida-specific pre-licensing education covering Florida statutes, rules and regulations as part of the presently required 20-hour pre-license class. In addition, the new rules require MLOs to complete one hour of Florida-specific continuing education annually.