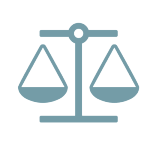 FL District Court Approves $2.25M TCPA Class Action Settlement
A federal district court in Florida recently approved a $2.25 million TCPA class action settlement with approximately $800,000 in attorneys' fees.
The $2.25 million resolves claims on behalf of 181,000 class members for a text message marketing program that obtained consumer information through promotional giveaways. According to the plaintiff, the defendant created sweepstakes offering prizes to consumers who provided their telephone numbers and agreed to receive general information through texts related to these programs. Rather than receiving updates regarding these programs, the complaint alleges that consumers received daily advertising and telemarketing messages that advertised ticket pricing. The complaint alleged that the program violated the TCPA by contacting each consumer through the use of an ATDS about unrelated advertising and promotions, thereby exceeding any consent provided by the consumer to the initial giveaway program.
In addition to the settlement amount, the agreement requires the defendant to cease its text message marketing program, implement new compliance measures for the marketing program, and begin training staff on compliance with the TCPA.
The plaintiff's attorneys sought $787,500 in attorneys' fees representing 35% of the total settlement amount. The plaintiff also sought $27,452 in costs and a $10,000 award for the named plaintiff. The court granted both requests after a brief motion hearing.
The case is Hanley v. Tampa Bay Sports and Entm't LLC, 19-cv-00550 (M.D. Fla.).